Saied Bozorgi-Nesbat
Saied is my brother, in a sense. He has been so kind to me and my family that I can not describe him better than that.
He lives with his lovely family in Belmont, Ca. and we have benefitted from their extereme hospitality whenever we are in the Bay area.
He is a PhD in EE from Stanford. He plays excellent keyboard. He know Obeid Zakani, Sa'di and Russel Baker. He also designs new methods of text messaging. He advises Silicon Valley companies for their network strategies. He is a multi-talented guy with a great heart.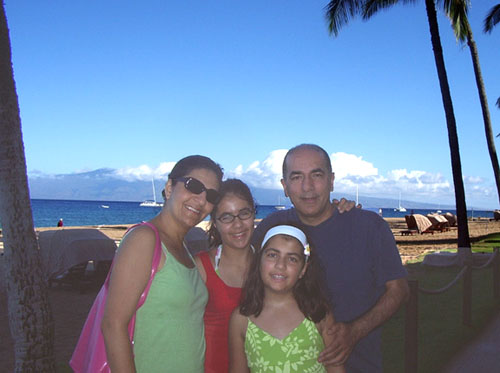 Saied, Lilla, Hannah and Yasmin in Havaii, 2005.